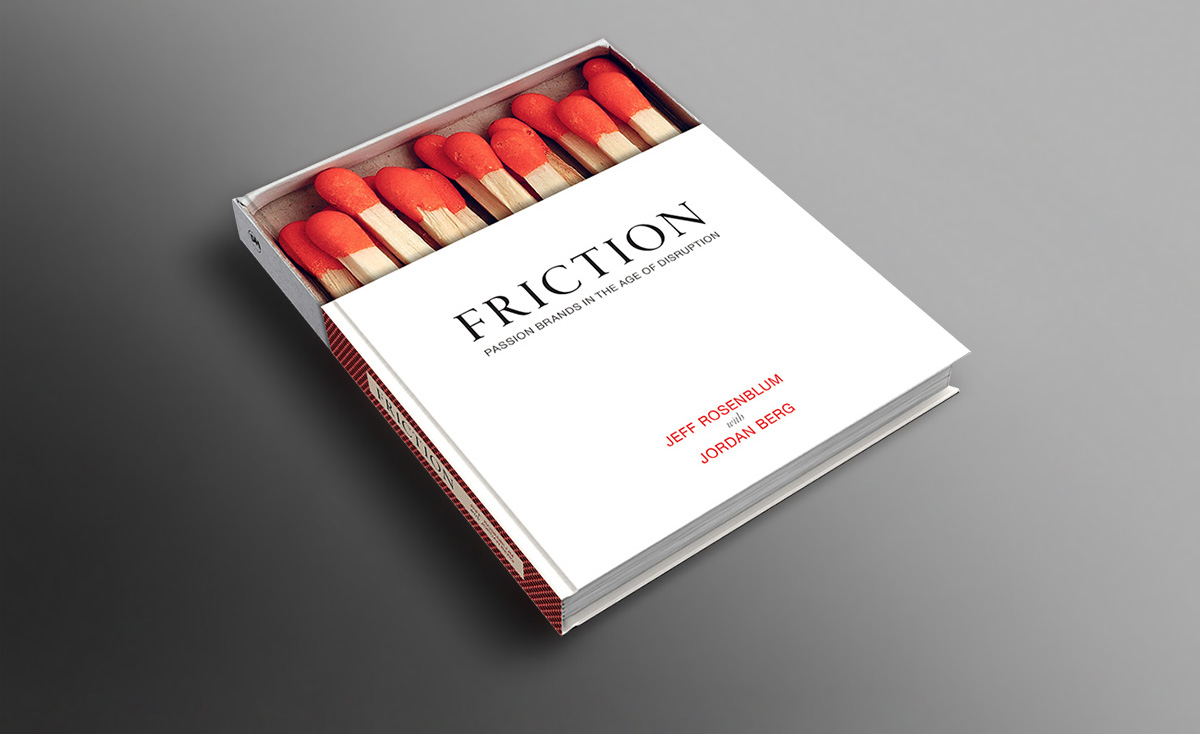 Every industry around the globe is being completely disrupted. Stalwart brands are losing market share to upstarts that capture our collective consciousness. Trillions of dollars are at stake.
Brands know a new approach is needed. But most don't realize the strategic underpinnings need to change. Great brands are no longer built through interruptive advertisements. Friction argues that brands don't simply need clever messages or new, shiny technologies. They need a fundamental change in strategy. Friction provides a system for embracing transparency, engaging audiences, creating evangelists, and unleashing unprecedented growth.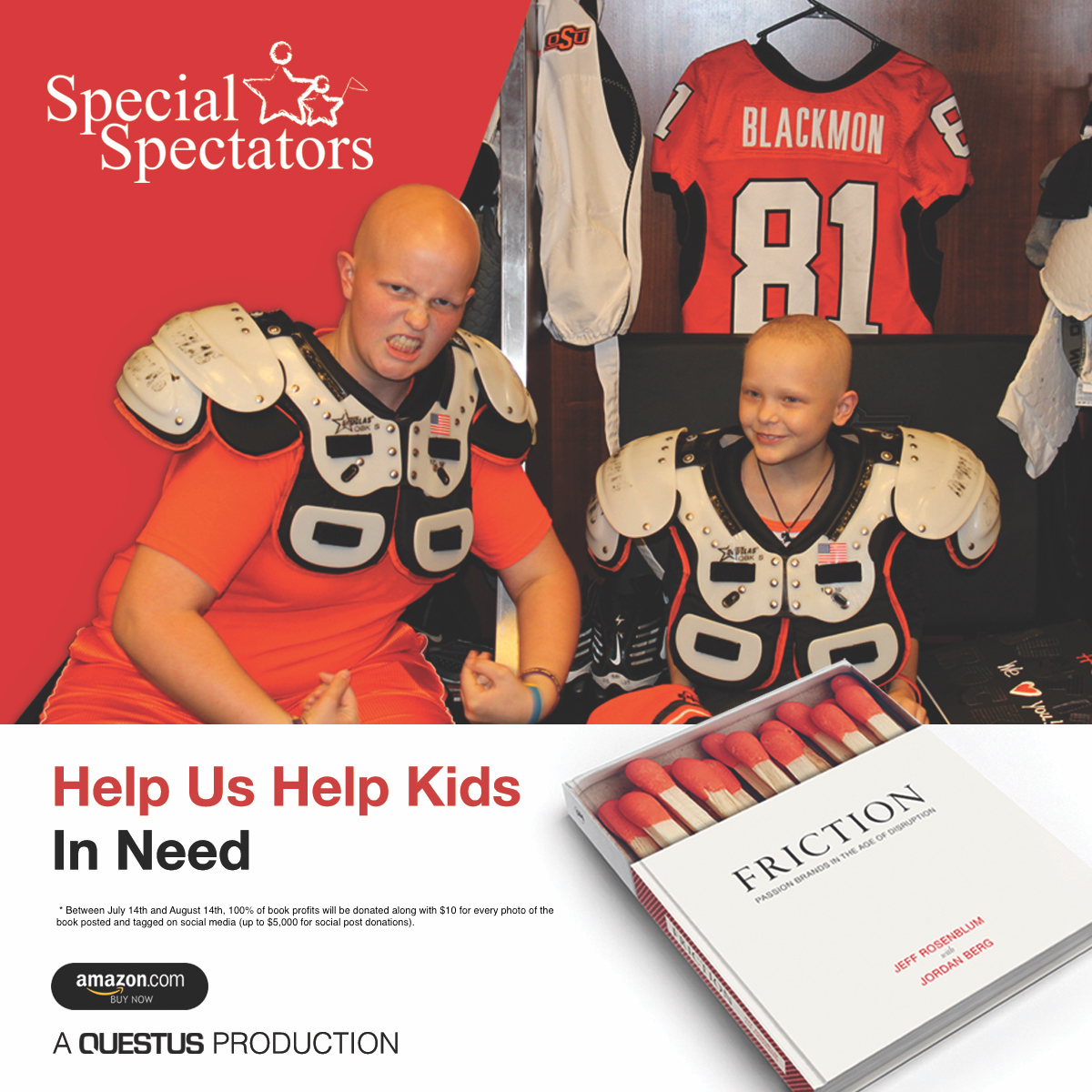 Help Us Help Kids In Need
We are celebrating the release of Friction by partnering with our favorite children's charity, Special Spectators, which provides incredible sports experiences for children with serious illnesses. For the next month, we will donate 100% of author proceeds from Friction as well as $10 for every picture of the book posted on social media.
Please join the celebration and help us help kids in need.